---
The System 2000® Advantage
Structural skylights must be designed to accommodate a variety of design preferences and building conditions. e-skylight.com features Architectural Skylight's System 2000, a unique skylight design which allows you to adapt to these variables without having to sacrifice aesthetics or add cost. The System 2000's use of hinged components allows it to easily accommodate multiple skylight slopes or field conditions.

The System 2000's design also features an integral cross-draining condensation control system that eliminates the collection of moisture inside the skylight through the use of strategically positioned, in-line weep holes. e-skylight.com skylights offer unparalleled performance by preventing air infiltration and water penetration at test pressures far above industry standards. Thermal properties are improved through the use of insulated sills & hip rafters. The addition of insulated glass units and a choice of Low-E coatings will further enhance your skylight's energy savings potential.

To avoid the potential weakening of aluminum at critical structural connections caused by welding, the System 2000 instead utilizes bolted fasteners at all structural connections. Not only is structural integrity ensured, but fabrication and erection can also be accomplished more quickly and easily. In addition, all fasteners are made from stainless steel to eliminate any potential corrosion and discoloring resulting from years of exposure to harsh outdoor environments.

For additional information on the System 2000®, consult the technical product specifications and details at http://www.e-skylight.com.

Return to top Close Window
---
Pre-Engineered Design Load Data / Specifications
1. Structural members, glazing material and connections shall be designed, fabricated and installed in accordance with the local building code, ASCE 7-95 (section 2.4) and are pre-engineered to support the following structural loads:
a. Self-supporting load of 10 pounds per square foot.
b. Maximum Ground Snow Load of 50 pounds per square foot.
c. Minimum Live Load of 20 pounds per square foot.
d. Wind loads resulting from a 120MPH, 3-second gust speed with pressure determined by ASCE 7-95 "Minimum Design Loads for Buildings and other Structures."


2. The deflection on any structural member in the plane normal to glass surface when subjected to the specified loads shall not exceed L/175 of its clear span. Deflection within the length of any individual glass panel shall not exceed ¾".

3. Parallel to glazing plane deflection of a framing member when carrying full design load shall not exceed an amount reducing the glazing unit below 75% of the design dimension and shall not reduce the edge clearance to less than 1/8" nor shall it damage or impair the function of any joint seal.

4. Provides for expansion and contraction of components resulting from an ambient temperature change of 180 degrees F (+/- 90 degrees F) without causing buckling, excessive stresses on glazing, structural elements or fasteners, failure of seals, reduction of performance or other detrimental effects.

5. No water penetration shall occur when system is tested in accordance with ASTM E 331 using a differential static air pressure of 20% of inward acting (positive) design wind load, but not less than 10psf. Water penetration is defined as the appearance of uncontrolled water other than condensation occurring on the interior surface of any part of the skylight.

6. Air infiltration shall be limited to not more than 0.03cfm. Per square foot of assembly when tested in accordance with ASTM E 283 at 6.24psf. static air pressure difference.

Return to top Close Window
---
Standard Detail Drawings:
Click on an image below to download our Standard Detail Drawing Package.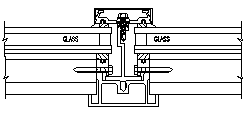 Rafter Detail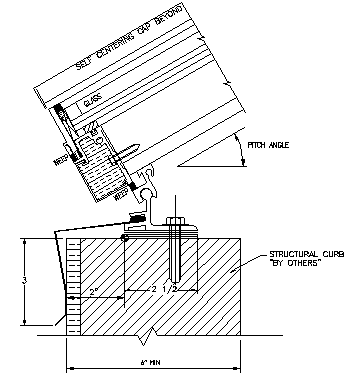 Sill Detail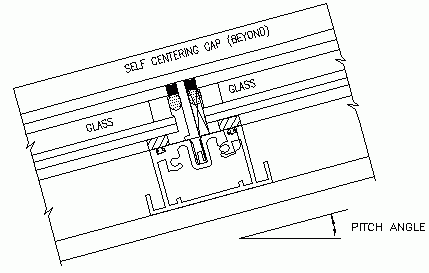 Purlin Detail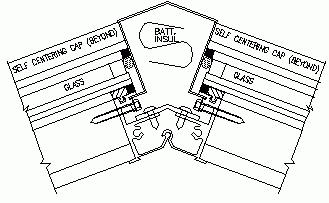 Hip Detail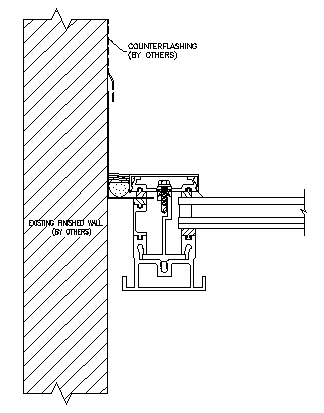 Jamb Rafter Detail



Note: The detail drawings shown above should be used for reference purposes only. At the completion of the 7 step design process you will have the opportunity to view and download the actual detail drawings for skylight you design.

Return to top Close Window